RANKING POSITIONS SHOULD NOT BE OVERESTIMATED
Coach Dario Bitorajac on the youth concept of "Team Dunlop" and his approach to bring young and inexperienced players into the competitive sport. Dunlop has been active for decades in the professional, junior and hobby tennis-sectors. As the leading tennis ball brand, Dunlop is not only active in most national associations, but is also the Australian Open ball supplier and works together with many coaches. Some big tennis academies, like the IMG Academy of Nick Bollettieri or the Mouratoglou Academy in the South of France, rely on Dunlop balls. Dunlop is successful in Germany with its "Team Dunlop" concept for young talents. In 2020, the company is launching a new regional "Team Dunlop" approach, especially for young and inexperienced players. Tennis-MAGAZIN spoke with Dario Bitorajac, one of the coaches from "Team Dunlop". Born in Croatia, he is an experienced coach who has worked under Günter Bresnik with professionals like Jiri Novak, Stefan Koubek, Iraqi Labadze, Sargis Sargsian and Dominic Thiem. As a young player he beat Mats Wilander, Goran Ivanisevic and Goran Prpic.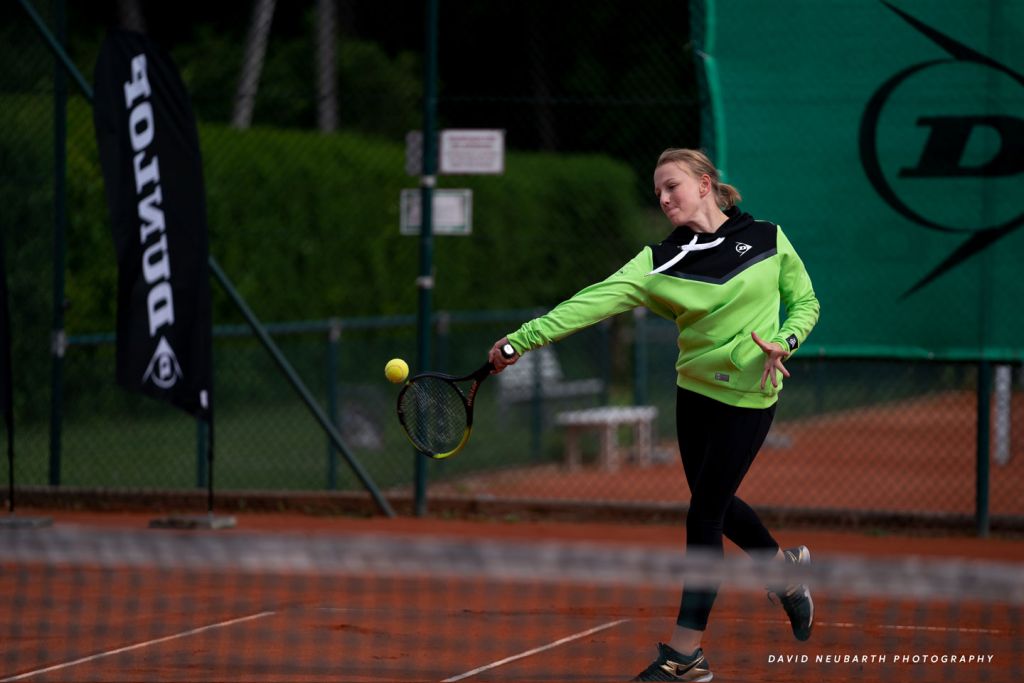 Mr Bitorajac, with Dunlop you are launching a challenge concept that aims to introduce young and inexperienced players to competitive sport. What does the training look like and how can parents underline the development?
Up to about the age of twelve, the main aim is to complete the technical training, i.e. the striking technique. In addition, you have to get used to the high burden at a young age. There is a high pressure in tennis. After all, it's a duel. I have a kind of model in mind and work with my players on a highly individual basis. I involve the parents directly in the process. No young player will get far without a good environment.
You played against well-known professionals and you have accompanied young talents as coach up to the top of the world. What else attracts you to work with young players?
The pure fun and enthusiasm of tennis has always motivated me. You have – or you just don't have it. This is just as true for the youngest players. One of the most important stages of development is the phase of basic technical training. Training the players at this early stage and observing their daily progress is great fun.
What exactly is the concept of "Team Dunlop" for promoting young people?
There are countless top talents in almost every country in the world. Niki Lauda once said when asked about his driving talent: "In Sao Paulo, there must be ten taxi drivers more talented than me – but they all did not have the same opportunities to make the same successful development as I did". That's exactly it! If a young talent gets good training in a good environment, gets the best technical equipment and the support of a manufacturer like Dunlop, then the chance of something very good coming out of it is correspondingly greater. Dunlop not only has the same view, but also plays an important role in many ways. This starts with equipment like rackets, strings, training balls and goes all the way to testing and training facilities.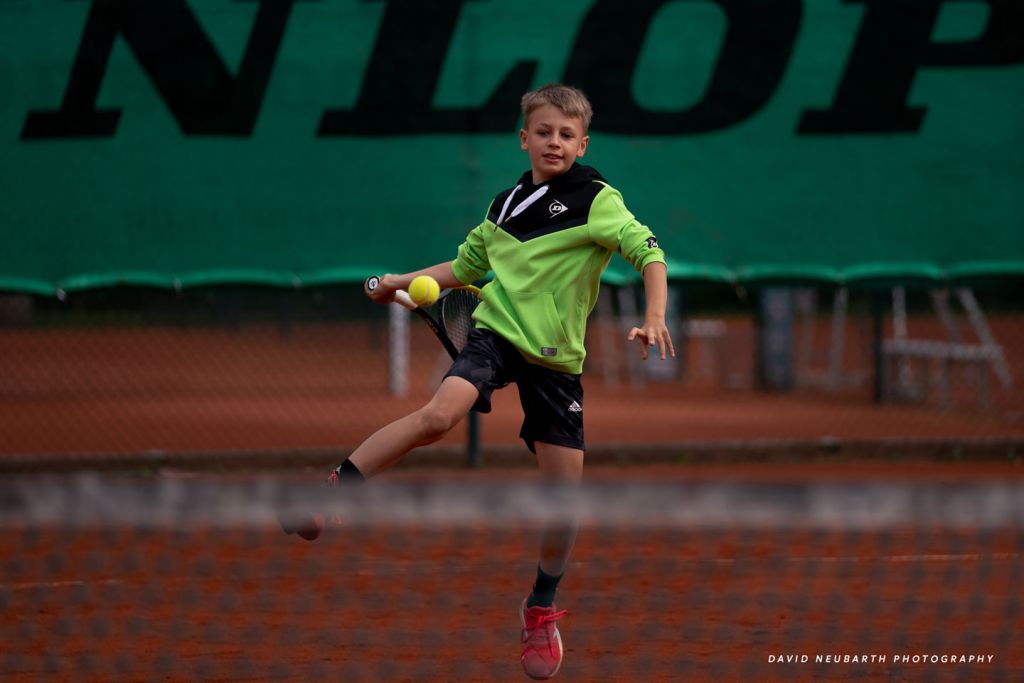 How does the training with the youngest members of "Team Dunlop" look like?
This is a mix of technical training and sparring as well as strength and athletic training by our fitness coach Mark Veth. All this takes place six times a week in our training centre at TSG Bieber in Offenbach. When we developed the concept, the basic idea from the very beginning was a holistic program. We work very closely with Dunlop on this. Since 2020 Dunlop offers three different highly competitive racquet lines with the SX, CX and NT series. Each player can choose his optimal line not only as a 26 (66 cm) but also as a 27 (68.5 cm) racquet. We also work with Dunlop's different stringing options: from polyester stringing to hybrid stringing. In addition, there is a high degree of continuity in the ball. Many players make the mistake of training with balls that are too old. All of this adds up to give the children above all feeling and safety.
What characteristics do you look for when selecting such young players?
Joy of playing – the love of tennis is most important to me . Of course the disposition plays a role as well . Speed and powerful legs are important . I'm not so much interested in ranking positions, even though the children are all represented in the district and national squads. But I think that at this age one should not overestimate the position of a ranking list. In most cases until the age of ten, the player with the most playing experience always wins. I look at the kids' environment and whether the parents really support their child. Up to a certain age it can only work if the parents are absolutely behind the sport of their children. Unfortunately, I have experienced parents over the years who do not support their child sufficiently. Therefore I try to convey my vision of tennis to the parents. I want to make it clear to them what their child can accomplish. Many of my former protégés have become successful in completely different areas in their later professional lives. From my point of view there is nothing better than intensive sport for a child.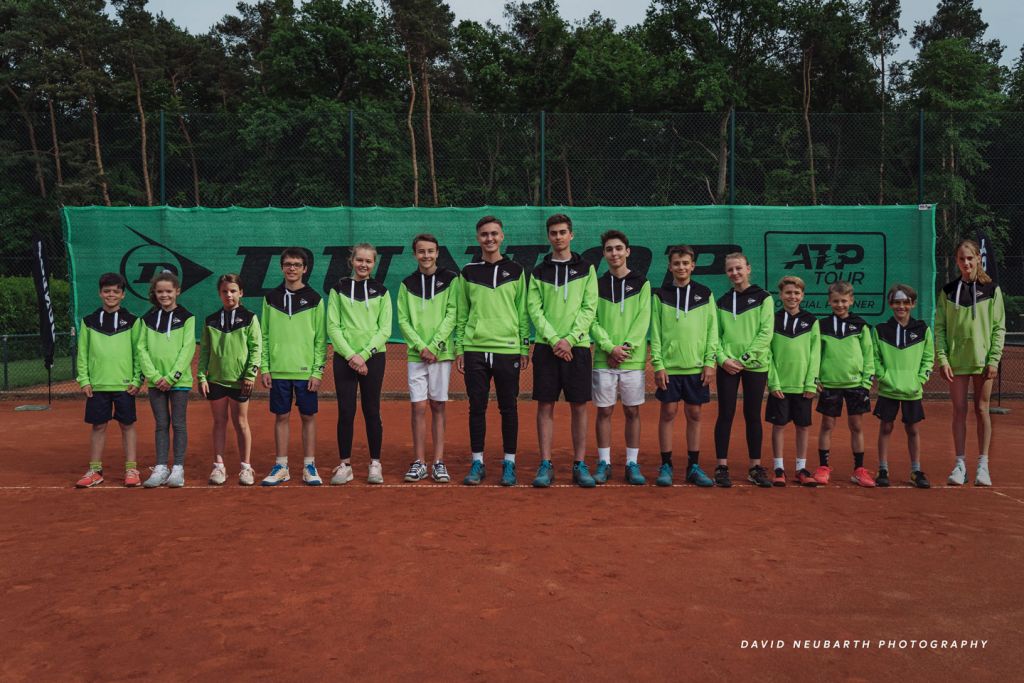 How many players are in "Team Dunlop"?
We have 14 players in the "Team Hessen". In total we want to support a maximum of 20 children – that is the optimal size for the beginning. In addition, Dunlop also has a national programme in Germany.
Where can you get information about "Team Dunlop"?
All further information about Dunlop can be found at www.dunlopsports.com . We also plan to report our activities in social media. There we want to let the children themselves report. This will be exciting – especially for the parents.
Thanks to David Neubarth Photography for the photography in our header image.