Dunlop will host a wildcard tournament in Yokkaichi city (Mie, Japan) from November 6th to 9th, which will provide the winners the opportunity to play at the Australian Open Junior Series Tournament in January 2021.
This year's road to the AO will only be open to Japanese based players due to COVID-19 and the resulting travel restrictions. Health and safety for everyone is a priority and strict biosecurity protocols will be in place for the event.
Dunlop's partnership with the Australian Open dates back to 2018, where Dunlop became the first Japanese-funded company to ever sponsor a Grand Slam tennis ball. Since then, together with Tennis Australia and the Japan Tennis Association, Dunlop has been developing junior tennis in the region and will continue to focus and support junior tennis in the Asia-Pacific region.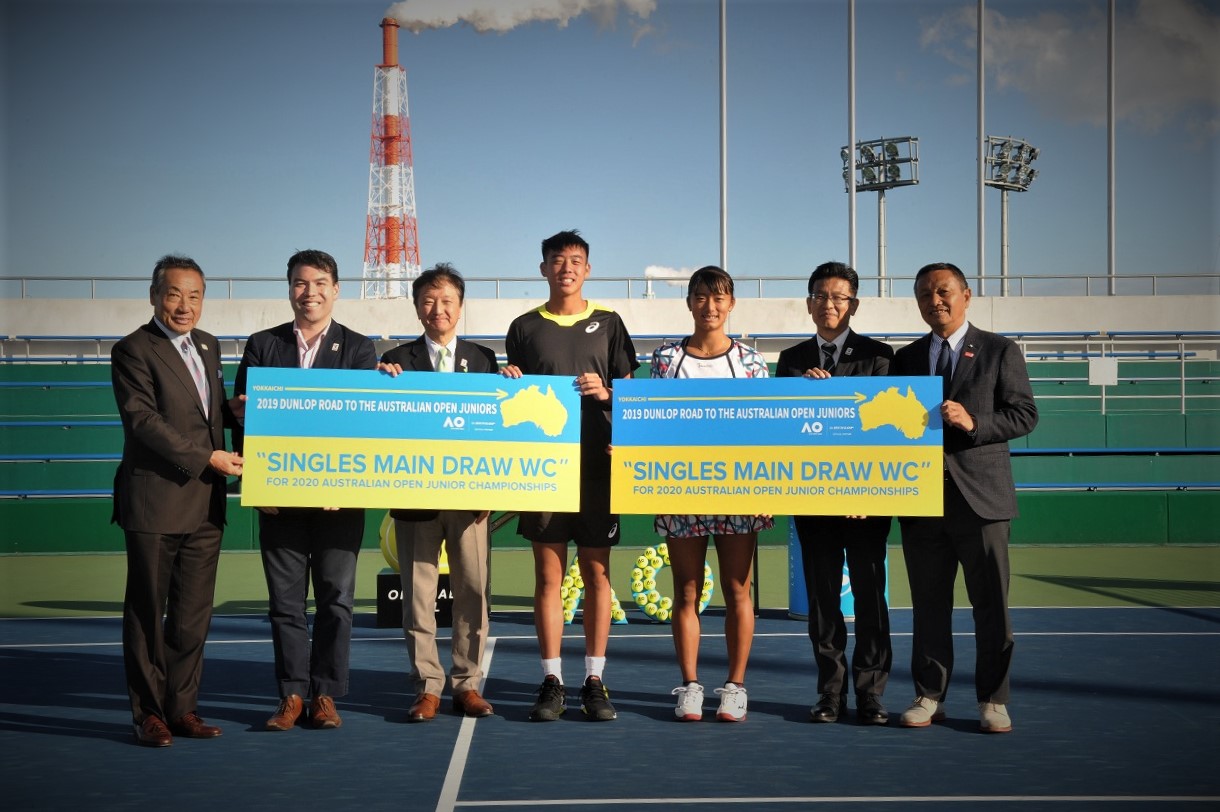 "We are very excited to host the tournament for another year, continuing to build on the successful tournaments from the past two years. One of our biggest missions is to give opportunities to junior players, especially those that have been affected by Covid-19 and I would like to express my gratitude for everyone involved in making this tournament happen safely, especially in these challenging times.  Tennis Australia, the Japanese Tennis Association, and Dunlop all share the same passion, drive and focus to grow the sport and juniors are the foundation of our future. I am looking forward to seeing some great tennis and performances from these talented young players." said Head of Tennis Business, Masahiro Asahino.
"Growing the sport of tennis in the Asia Pacific region has long been a priority for Tennis Australia," Australian Open Tournament Director Craig Tiley said. "We are delighted to share this mission with Dunlop and to work together to create more opportunities for young players."